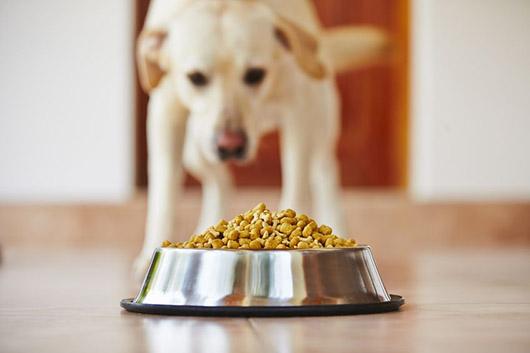 Grain-Free Diets – the latest dietary trend
What you need to know for your dog's health
Over the last several years, many pet food companies have developed grain-free diets which eliminate rice and corn. People tend to develop sensitivities to these grains and the veterinary industry followed this trend because people commonly tend to feed their animals in the same manner they feed themselves.
Grain Free diets list their main ingredients as potatoes or multiple legumes, such as peas or lentils. Dogs have very different dietary requirements than people, and to date, there is no scientific evidence to support that "grain-free" diets are necessary for your pet's health. In fact, the diet's lack of an amino acid called taurine, is now being closely examined. There has been preliminary evidence showing a possible correlation between low taurine levels and heart disease in dogs.
The FDA recently came forward with a warning of a potential relationship between grain-free diets and the development of a heart condition called Dilated Cardiomyopathy (DCM).
Here's the important information that you need to know:
Dilated cardiomyopathy (DCM) is typically considered a genetic heart disease. The disease is specific to the muscles of the heart and results in an enlarged heart. Breeds more commonly known to have this genetic component include: Great Danes, Boxers, Newfoundlands, Irish Wolfhounds, Saint Bernards, and Doberman Pinschers.
Several cases of DCM were reported to the FDA in breeds which are not commonly associated with this genetic component. These included Golden Retrievers, Labrador retrievers, Whippets, Shih Tzu's and several mixed breed canines.
The dogs reported to the FDA with this condition were on grain free diets and were shown to have lower levels of taurine, which COULD lead to the development of DCM.
Questions to ask yourself:

Has your dog been on a grain-free diet?
Is your dog genetically predisposed for DCM?
Has your dog showed signs of exercise intolerance, cough or collapse?
If you answered yes to two or more of these questions please call North Penn Animal Hospital to discuss your case further.
Please do not panic! This research is in the early developmental stages and has only shown a possible link between these diets and this type of heart disease.
Your pet's health is our primary concern. As a hospital we ONLY recommend diets that are AAFCO approved. This organization regulates canine and feline diets to make sure they meet nutritional requirements. Please look at the fine print on your dog's bag of food to see that it has an AAFCO label and which life stages it is approved for.
Written by Allison Volpe, DVM
Links related to this topic:
https://www.fda.gov/AnimalVeterinary/ResourcesforYou/AnimalHealthLiteracy/ucm616279.htm
https://www.fda.gov/AnimalVeterinary/NewsEvents/CVMUpdates/ucm613305.htm